Our story
IE began life in 1994 as a Brand Consultancy, founded by our MD Ollie Leggett.
As a former teacher, design lecturer, and charity trustee, Ollie had a passion for helping Charity, Health and Education clients to connect with their audiences and gain access to the industry's best creatives – something that, back then, was all-too-commonly only possible for 'big business'.
In 2002, IE bought a digital agency, after recognising that digital platforms were becoming one of the most important expressions of brand – and we were fed up of seeing our work butchered by techies. So the two companies merged and became the agency we are today: A team of around 20 consultants, researchers, writers, brand designers, and developers based in the historic Jewellery Quarter in Birmingham. And we still remain true to our original vision – helping values driven clients to harness the power of their brands.
Whether it's helping charities to tell their stories or recruit donors, helping universities to attract and engage students, or helping healthcare organisations to inform and educate patients – we're the voice of the audience, and it's our job to turn them into your loyal brand advocates.
That's why we're the brand agency for Charity, Health & Education.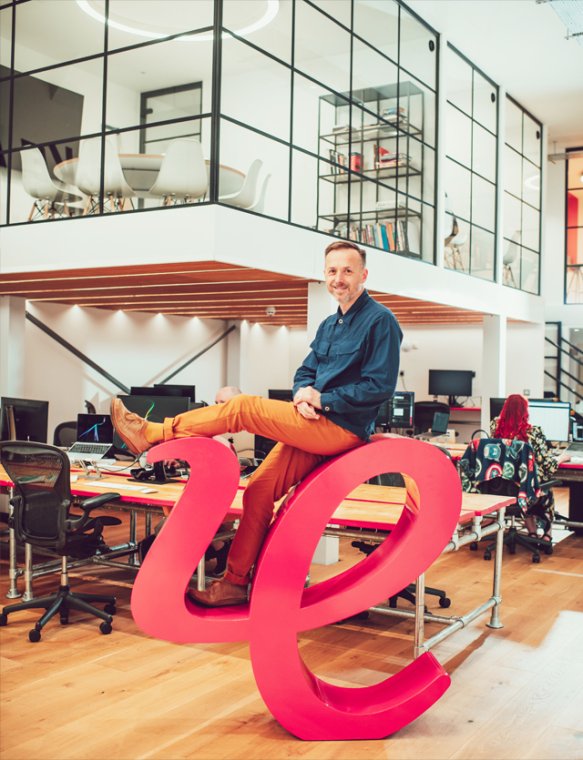 Our team
Call us big headed, but we're pretty confident we've got the best people in the industry.
Because IE Brand is only as good as its people. Our studio is full of some of the industry's best consultants, researchers, creatives, designers, filmmakers, typographers, copywriters, artworkers and techies – all under one roof.
Careers
IE Brand's people are our most important asset.
We believe in treating our team well and investing in the next generation of consultants, copywriters, designers and developers. We're a Certified B Corp and each and every member of the IE Brand team shares our values. We offer flexible working arrangements, competitive salaries and we encourage the team to participate in charity / community projects, which are supported by the agency. We're also one of the 100 UK companies trialling a 4 Day Week.
Anyone can make a brand. We're making a difference.
Our benefits:
We're trialling a

4 Day Week

for the whole team

Five weeks holiday (plus bank holidays)

Hybrid working*

Flexible working hours

Health cash plan

Time off for community projects

Pension scheme

Personal training budget
IE Brand is proud to be accredited by the Living Wage Foundation, for voluntarily paying a higher rate of base pay.
*Hybrid working
We all work together in our beautiful studio in Birmingham on Tuesdays. And for the rest of the week, our team has the flexibility to work from home or from the studio based on individual preferences, the nature of roles and training requirements, and the needs of your team and the wider business.
If there are no vacancies listed below it means we're not hiring for any specific roles right now. But if you think we're missing out by not having you on the team, please send your CV to hello@iebrand.co.uk.
Vacancies
£35,000- £55k,000 + benefits, depending on experience
Click to read more about life at IE.
The Role
As a web developer, you'll be working alongside our experienced, talented project team of developers on a range of projects, typically focused on building websites and bespoke systems for an impressive portfolio of values-driven clients.
You will be working as part of an exceptional team of digital consultants, developers, UX / UI Designers, and project managers, who have the appetite and talent to ensure that clients continue to receive the very best solutions available.
As an agency, we use a mixture of Drupal and WordPress to build the bulk of our sites. You'll be expected to develop new websites and digital services using both of these CMS systems, and to support the ongoing maintenance and enhancement of systems already live. Training will be provided where needed, but it's essential that you bring strong coding skills, proven experience, and a logical approach to problem solving.
The Person
As a mid-to-senior level web developer at IE, you'll need demonstrable commercial experience of building high quality websites including custom plugins/modules while using PHP with object oriented concepts and best practices.
In addition, you'll need good knowledge of WordPress, Drupal or similar content management systems, together with a grasp of front end web technologies such as HTML, CSS and JavaScript.
Our ideal candidate will be excellent with code, able to work quickly and efficiently and be happy to offer a reassuring, expert voice to key clients when required. You will have a systematic approach to problem solving; being able to prioritise issues whilst managing expectations internally. You'll be highly motivated and have a "can do" attitude, with ambition to develop your existing technical and commercial skills.
If you're an articulate and bright developer with genuine enthusiasm and a thirst for knowledge and progression, this could be the role for you.
Essential Experience
PHP and Object Oriented Concepts
Consuming and building APIs (e.g. REST/SOAP)
CMS e.g. WordPress, Drupal or similar
HTML/CSS (e.g. SASS)
Front end frameworks (e.g. Bootstrap)
Javascript (incl. JQuery)
Version control (e.g. Git / SVN)
Please apply by email to jobs@iedigital.co.uk with your CV and cover letter.
Strictly no agencies please.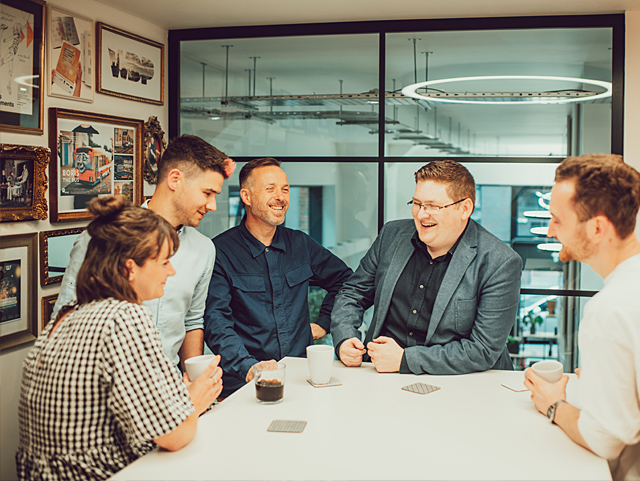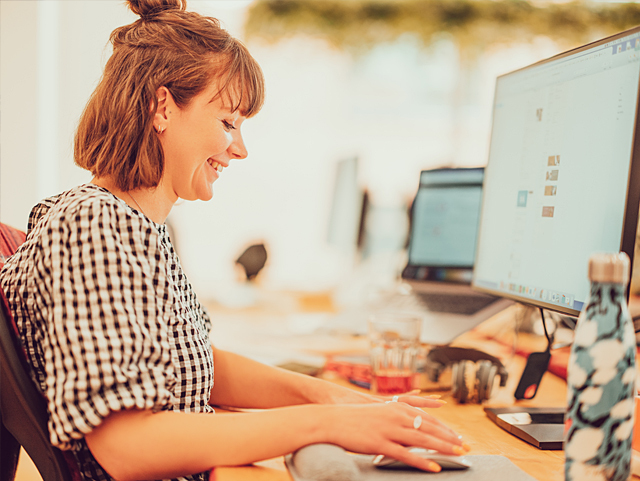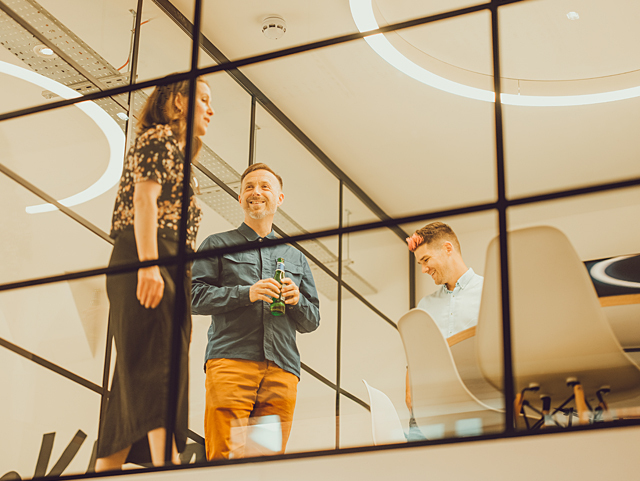 Location
IE Brand is proud to be a Birmingham agency, but that doesn't mean we only work in and around the UK's second city.
With so many UK charities choosing London as their headquarters, it's no surprise that over 50% of our clients are based in the capital, and IE consultants are in London at least 2-3 times per week on average.
And with UK universities being an area of specialism, we also work across the whole country, with clients as far apart as the Universities of Aberdeen and Southampton. We've also worked with a number of clients in the Republic of Ireland, including University College Dublin.
We're based in the heart of Birmingham, in the historic Jewellery Quarter – just a few minutes walk from the City Centre. In 2022, we opened our purpose-built studio in the Kettleworks development, which formerly manufactured world-famous Swan Kettles.
Our central location offers the perfect opportunity for us to hop on the motorway or jump on the train regardless of your location. Current travel time by train to London is just over an hour – so we can often be with you faster than London agencies can travel across the city: offering you the convenience of a local agency, without their day rates.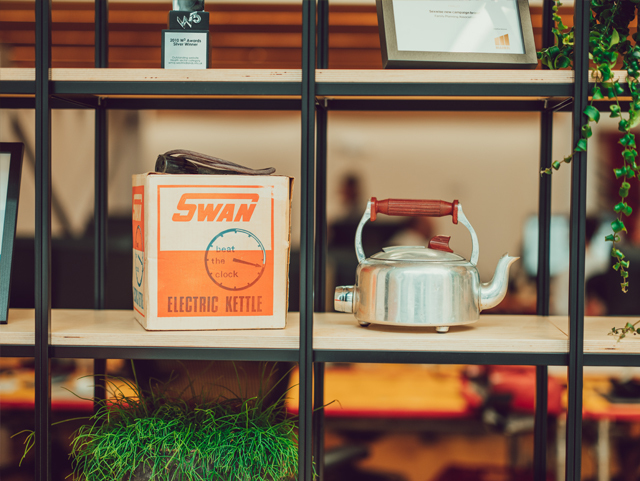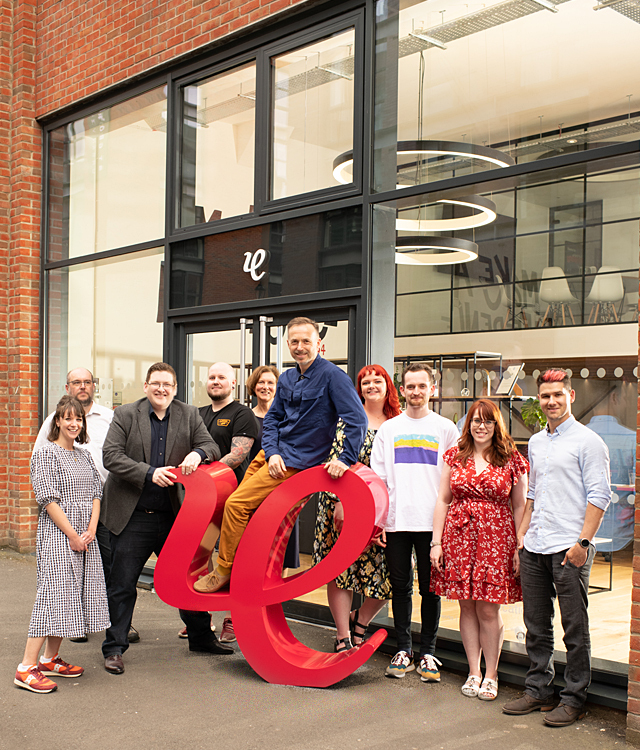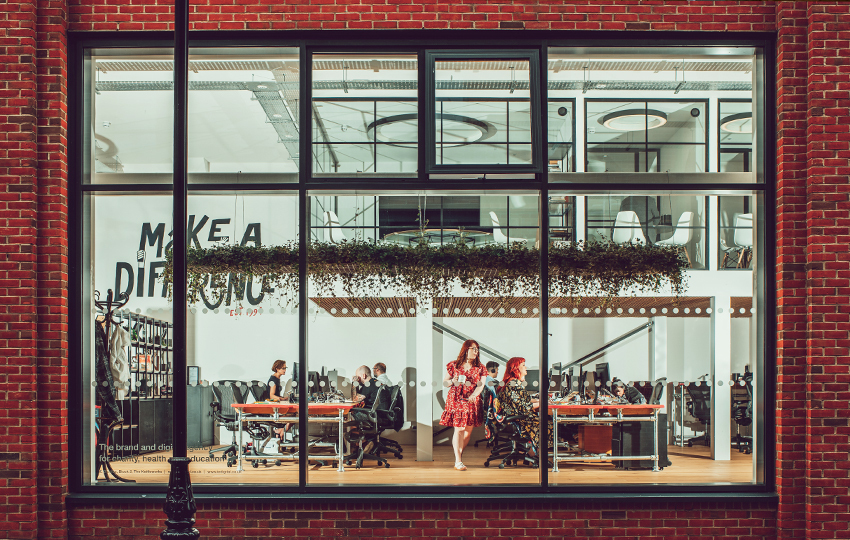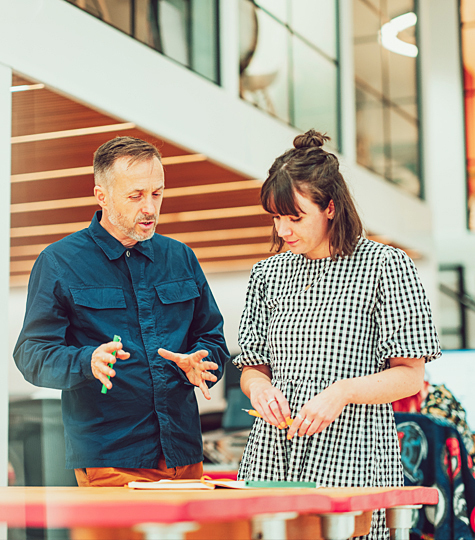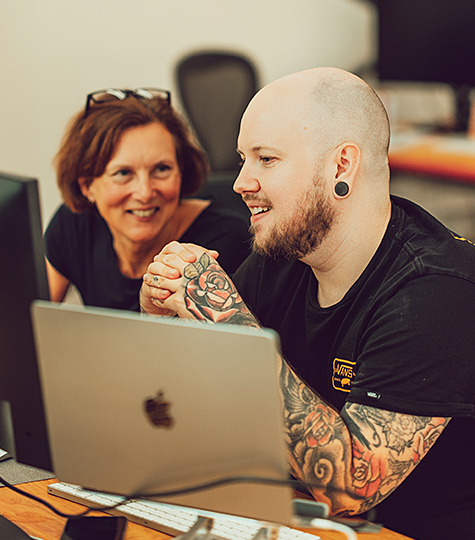 Off